Culture And Travel Air Domes
The dome event tents of MetaSpace are specially made for for live concerts event, special occasions and marketing events. Enjoy activities inside the outdoor dome.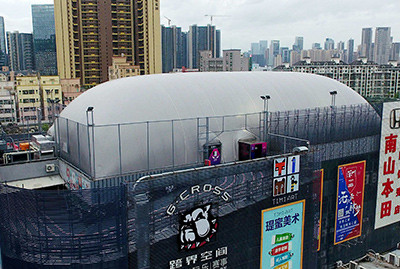 MetaSpace supports personalized air domes customization, no matter what dome event tents you need, we have the ability to achieve. We make air doomes that are light, strong and can cover large spans of space. The construction process is also characterized by fast and easy. We are good at combining the structural characteristics of traditional buildings and air-membrane buildings, and using metal structures and membrane structures together. In terms of culture and travel domes, MetaSpace air domes have a wide range of applications. It can build an e-sports entertainment space that can accommodate thousands of people in the city, or build a movie dome for temporary shooting purposes in the suburbs.
<Personalized MetaSpace Air Domes>
For different requirements and uses of outdoor domes, MetaSpace can provide a variety of personalized designs. From structure to membrane material, from shape to color, we create tailor-made air domes for you. The high-performance architectural membrane materials we use have strong stability and corrosion resistance, and are both beautiful and practical. The smooth surface of air domes supports light projection and makes the interior space colorful.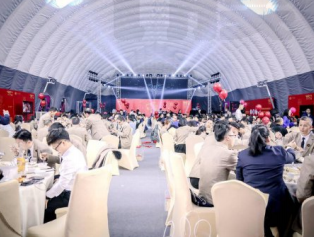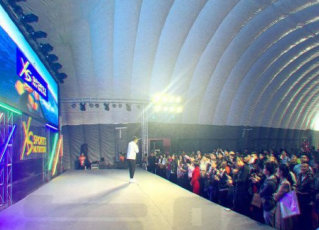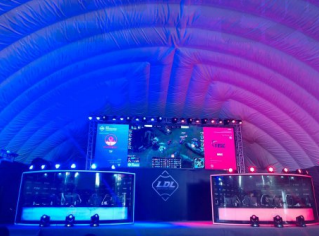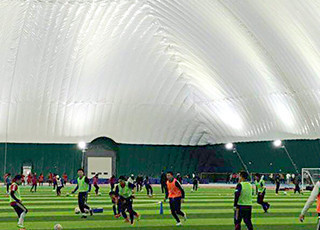 The roof weight of MetaSpace air domes is only 1/30 of the conventional steel roof, which greatly reduces the cost of wall and foundation. The changeable shape enhances the recognizability of the building and enhances the commercial effect of the side. Additionally, air domes have strong self-cleaning capabilities, keeping maintenance and cleaning costs to a minimum. MetaSpace's unique thermal insulation technology greatly reduces the energy consumption in the later operation, creating a light and stable space with the lowest cost.
METASPACE meets the growing market demand for membrane structure buildings in various industries. We have built the world's largest R&D and manufacturing base for Air Doms. We are capable of designing and manufacturing various membrane materials such as PVC, PTFE and ETFE, and have completed more than 300 membrane structure projects.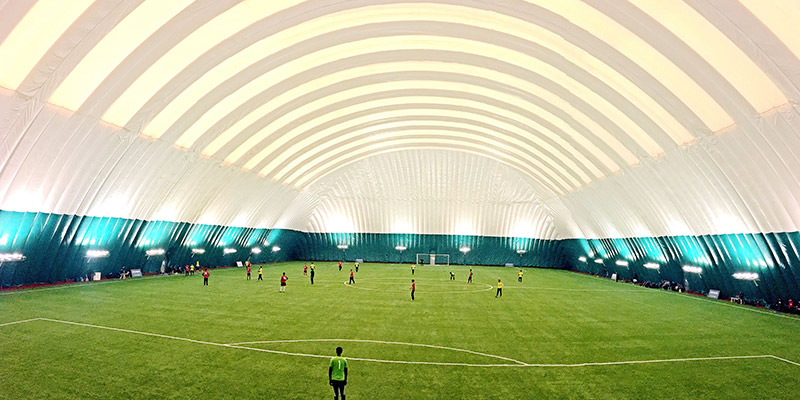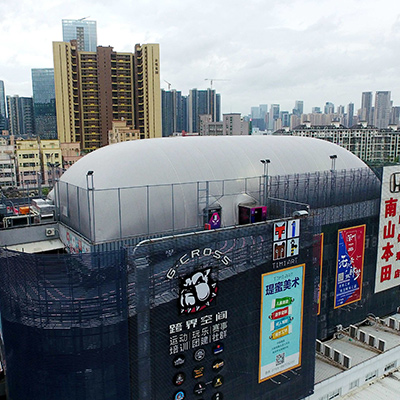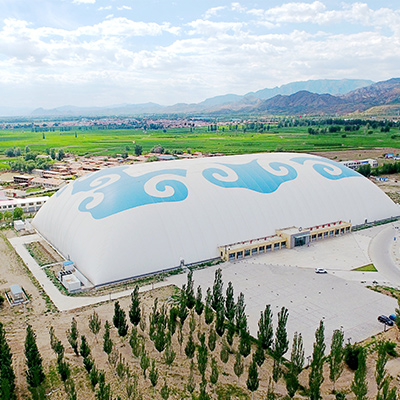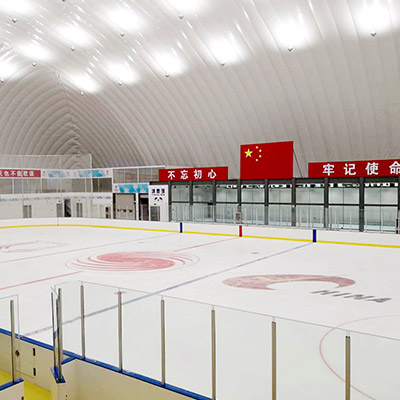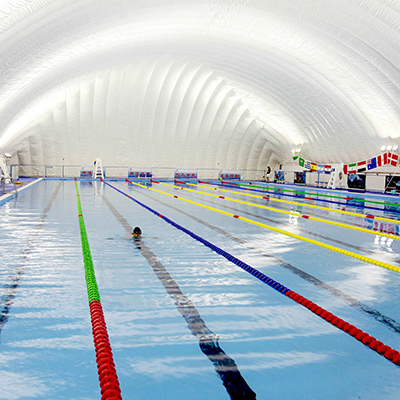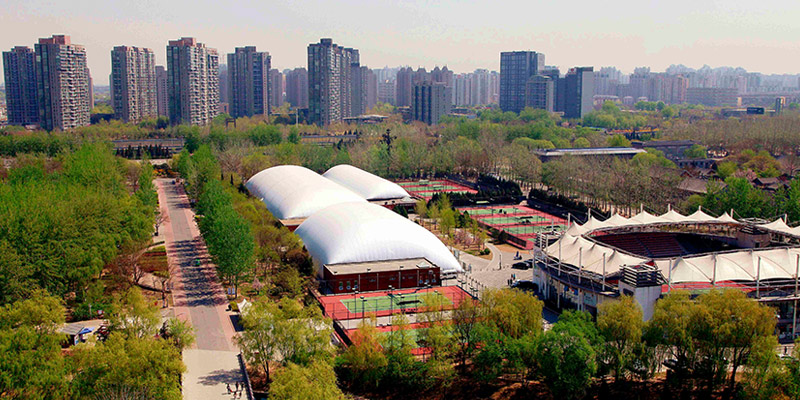 Are you eager to learn more about MetaSpace sports domes, prices and how much does a sports dome cost?